Individual or family Bankruptcy
Chapter 7 personal bankruptcy for individuals or families who have lost income or who face overwhelming debt, such as large medical bills.

Chapter 13 bankruptcy for individuals or families who can repay their debt eventually and will benefit from debt reorganization.

Our goal is to solve the financial problems you are experiencing and to provide the legal services you need. We are creative and resolute problem solvers working on your behalf in negotiations and in bankruptcy court.
Call now at 530-297-5030
Why Choose Us?
Over 23 Years Of Experience

Weekend Appointments Available
Individual Attention From Your Lawyer
Compassionate, Local Representation
Payment Plans Available
Graduate From UC Davis Law School
Chapter 7 Bankruptcy Trustee For Ten Years
Involved In Over 10,000 Bankruptcy Cases
Solve Your Financial Problems!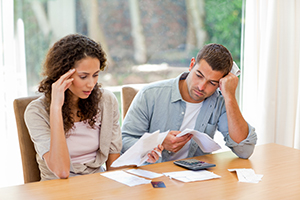 Reynolds Law Corporation
424 2nd Street, Suite A
Davis, CA 95616

Tel: 530-297-5030
Fax: 530-297-5077

Free Bankruptcy Consultation

Fairfield Office
Staffed by appointment only.
1652 West Texas St.
Fairfield CA 94533

Tel: 530-297-5030
Fax: 530-297-5077

E-mail: sreynolds@lr-law.net