Chapter 13 Bankruptcy
In the U.S., consumers who are finding it difficult to keep up with their debt may choose to file for bankruptcy. Those who file for Chapter 13 often have the opportunity to create feasible payment plans and repay their debt over the course of three to five years while keeping assets such as homes, vehicles, and other valuable property.
If you're considering Chapter 13, you should know that there are many benefits to making this responsible choice. For example, you may be able to stop foreclosure on your home or prevent your vehicle from being repossessed because you are willing to repay your debt.
Attorney Stephen Reynolds assists people who decide to move forward with Chapter 13. He will be able to:
Help you file your bankruptcy petition and related legal paperwork
Represent you at your 341 creditors meeting
Resolve disputes with your creditors
Create a payment plan that is within your economic means
Provide you with support as you get your finances back on track
To learn more about Chapter 13 bankruptcy services, contact the Reynolds Law Corporation today.
Reorganize!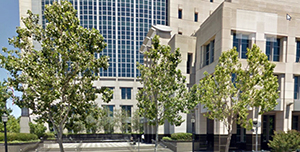 Reynolds Law Corporation
424 2nd Street, Suite A
Davis, CA 95616

Tel: 530-297-5030
Fax: 530-297-5077

Free Bankruptcy Consultation

Fairfield Office
Staffed by appointment only.
1652 West Texas St.
Fairfield CA 94533

Tel: 530-297-5030
Fax: 530-297-5077

E-mail: sreynolds@lr-law.net