Chapter 11 Bankruptcy
When a business is faltering and can no longer afford to pay its employees or keep its doors open, Chapter 11 bankruptcy may be a viable option to consider.  Businesses that decide to pursue Chapter 11 are given the time they need to reorganize, restructure, and potentially become profitable again.  Additionally, filing for Chapter 11 enables businesses to renegotiate debt with creditors in order to remain in operation.
If you are a business owner who is facing financial adversity due to tough economic conditions or relentless creditors, know that you have many options from which to choose.  The key to becoming aware of your choices and how alternatives may impact your company's bottom line is speaking with an attorney.
At Reynolds Law Corporation, the main objective is to provide you with the financial solutions you need to turn your struggling business into a thriving business.  In some cases, that may mean filing for Chapter 11 Bankruptcy. While Chapter 11 may seem like a scary choice, the reality is that it may give you the opportunity to rescue your company while keeping your doors open.
To learn how a Chapter 11 attorney can help you navigate the bankruptcy process, contact Reynolds Law Corporation today.
Become profitable once again!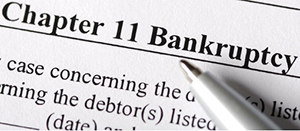 Reynolds Law Corporation
424 2nd Street, Suite A
Davis, CA 95616

Tel: 530-297-5030
Fax: 530-297-5077

Free Bankruptcy Consultation

Fairfield Office
Staffed by appointment only.
1652 West Texas St.
Fairfield CA 94533

Tel: 530-297-5030
Fax: 530-297-5077

E-mail: sreynolds@lr-law.net